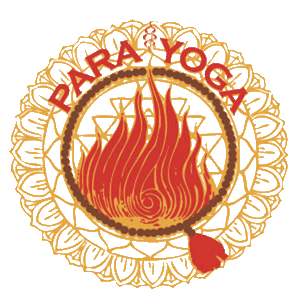 Brad Hay Yoga & Ayurveda's Advanced 300hr Embodied Wisdom Training is at the cutting edge of Yoga Training Programs in the world today. While being deeply steeped in the ancient wisdom tradition and lineage of the Himalayan Masters, Brad gracefully manages to bring these teachings to life making them accessible and practical for the modern-day Yogi while keeping the authenticity, complexity, and richness of these age-old timeless teachings.
​
​
Brad is one of only 6 level 3 Certified Senior ParaYoga teachers in the world and has been initiated and authorised by Master Teacher Yogarupa Rod Stryker to teach and certify people in 4 of the (5 day) ParaYoga Master Trainings. This is a truly unique situation where on completion of each ParaYoga Certified training you do with Brad you will receive certification for both Brads 300hr Program and full credit towards the ParaYoga Master Training program. All of Brads 5 day and weekend programs are also eligible for CEU's with Yoga Alliance.
ParaYoga is considered to be one of the most respected, comprehensive, and leading Traditional Tantra Yoga Trainings in the world. Please see HERE for the PARAYOGA website!
The Mission of Brad's Unique Advanced 300hr Training:
"The goal of Yoga is to live life more skilfully, experience less fear, more power and creativity, more joy, and to become the most embodied, light filled, purposeful version of your Self! That is first and foremost the goal of my school and specifically this 300hr Training. I have two distinct objectives in this extensive 300hr Yoga training":
​
To create more light-bearing, grounded, aware, wise, compassionate, nurturing, powerful, and embodied individuals into the world. Healing and changing the world always begins with ourselves.
To educate, encourage, and empower students to become exceptional teachers and guide's who make a powerful and positive impact on people's lives using the philosophy, science, and practice of these ancient wisdom traditions.
Who is this training for?
You do not have to be a teacher to participate in these modules! I invite any genuine and committed practitioner to join these events for his or her own benefit. I simply ask that you are a genuine seeker know how to perform basic Yoga poses and breathing exercises. (Please see "Yoga Alliance" section below for further clarity on the Yoga Alliance qualification)
​
This advanced 300hr Embodied Wisdom program was methodically developed by Brad Hay specifically for dedicated students/seekers and or teachers who want to learn to practice and embody these powerful and transformational ancient wisdom teachings and practices. This timeless wisdom is exceptionally relevant to our modern times and teach us how to access the absolute best of ourselves in any situation especially the adversity we face in the current era.
​
I encourage both committed students and also those who are already teachers or plan to be in the future to dive into these teachings.
Yoga Alliance
If you are already a RYS-200hr Yoga Alliance Certified Teacher then successful completion of this 300hr Training will take you to the RYS-500hr level.
NOTE: To clarify, It is not compulsory to have have done a 200hr YTT to participate in these 5 Day Training modules, you can do them for your own skills and knowledge. However, if you do wish to obtain the legitimate Yoga Alliance 500 YTT qualification, you WILL need to have completed a Yoga Alliance Registered 200hr Yoga Teacher Training as a prerequisite to the 300hr program. You can visit the Yoga Alliance website for more information
​
Training Format:
This 300hr Advanced Training format consists of 7 compulsory 5-Day (50hr) modules - Because of the online nature of these modules, each training is technically 40 "contact" hours and 10 "non-contact" hours (The minimum hours for the Yoga Alliance 300hr Certification are 280 contact & 20 non-contact). This training is not currently taught in one long event. The modules will be offered separately throughout year. It's possible when COVID restrictions are completely lifted Brad may offer the 300hr in two 150hr modules at some point.
​
Each module focuses on a specific aspect of each of the Vedic systems of Ayurveda, Classical Patanjali Yoga, and Tantra Yoga. All trainings are a combination of lectures and discussions, and also practices including asana, bandha, pranayama, meditation, self-enquiry and Yoga nidra.
​
The 7 Compulsory 5-day Modules:
(BT = Brad Training)
(PYMT = ParaYoga Master Training)
​
*This is the ideal order sequence to complete the modules in however not compulsory
​
​We are all human and to some degree are under the influence of our limitations, meaning our repetitive, unconscious thinking patterns and ways of living. One of the main goals of Tantric Hatha Yoga is to bring those patterns to light, burn off and disempower the unhelpful or destructive ones, create new powerful positive ones, and completely transform your experience of life.
​
The idea of being an authentic Yogi is not about being overly passive or pretending to be some version of perfect. It's to be consciously making a significant effort to become a more clear and powerful expression of our highest true self. When we are in this state we know what to do and when to do it. Sometimes this means taking action, being in your power and assertive, and other times we may need to back off, pause and respond rather than react. This takes time, courage, practice, dedication, and very importantly the guidance of a knowledgeable, skilled, authentic, and embodied teacher.
​
​Training Costs:
Currently due to the COVID 19 pandemic travel restrictions and all-around challenges, Brad is offering all of these trainings online at a heavily discounted price from the in person live events. (Almost half price) Take advantage of this while this is still available!
​
The current cost for Online 5 day ParaYoga Master Trainings (PYMT) with Brad online are as follows:
Early Bird: $855 AUD (available up until 1 month prior)
Regular: $925 AUD
​
(Prices may be subject to change as COVID lifts)
Price includes full tuition and training manuals.
Prices for in-person training will be a higher price.
These trainings include:
1/ Vinyasa Krama
2/ Tantra Shakti
3/ Secrets of the Sutras
4/ Prana Shakti
​
The current cost of Brad's Advanced Embodied Wisdom Online 5 Day Trainings is $695AUD
(Regularly $995AUD Full cost in person events) (Prices may be subject to change as COVID lifts)
Price includes full tuition and training manuals.
These Trainings include:
1/ Ayurvedic Yoga Specialist Level 1
2/ Ayurvedic Yoga Specialist Level 2
3/ Embodied Sleep-Yoga Nidra & Restorative
​​
​
Our application process is now open!
APPLICATION PROCESS STEPS
​
Please CLICK HERE to begin your application

Once submitted, we will notify you within one week of receiving your application as to your acceptance into the program.

You will then be sent a link to pay a $150 application fee.
Application Fee note and explanation: The related application fee is a part of how we manage the many aspects of your training experience including but not limited to all of the administration costs of carrying each student through an organised process as well the certification involved.
Embodied Wisdom
Advanced 300hr YTT