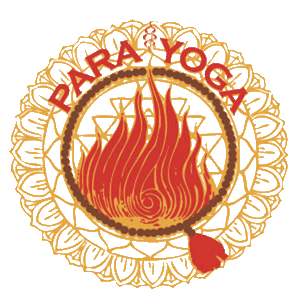 Inner Revolution Advanced 300hr Training is at the leading edge of Yoga Training Programs in the world today. We are paving the way to changing the modern paradigm of how Yoga is understood and being offered in the world back to its powerful and traditional roots.
While being deeply steeped in the ancient wisdom tradition of the Himalayan Masters and lineage of Sri Vidya, Brad manages to powerfully & gracefully bring these teachings to life making them both accessible and practical (with a tad of humour) for the modern-day Yogi….. while keeping the authenticity, complexity, and richness of these age-old timeless teachings.
Tantra is a vibrant and powerful spiritual philosophy, science, and methodology in awakening the true essence of our being. The goal of Tantra is to see all aspects of life as sacred and to create the world you want to live in, not escape from it. This is what these teachings have to offer us with dedicated study, practice, and surrender. These integrated teachings show us how to become grounded and embodied in our power and fully engaged in life with purpose and passion
​
​
Brad is one of only 6 level 3 Certified Senior ParaYoga teachers in the world and has been initiated and authorised by Master Teacher Yogarupa Rod Stryker to teach and certify people in 4 of the (5 day) ParaYoga Master Trainings. This is a truly unique situation where on completion of each ParaYoga Certified training you do with Brad you will receive certification for both Brads 300hr Program and full credit towards the ParaYoga Master Training program. All of Brads 5 day and weekend programs are also eligible for CEU's with Yoga Alliance.
ParaYoga is considered to be one of the most respected, comprehensive, and leading Traditional Tantra Yoga Trainings in the world. Please see HERE for the PARAYOGA website!
The Pursuit
​
Firstly, is to serve the great Sages of our tradition and be an embodiment of these sublime teachings. Secondly, is to be a clear and powerful conduit for the transmission of this wisdom. To guide and support the next generation of the Tantric Yoga practitioners and teachers in the world to the highest calibre possible. That could be you!
This training is the culmination of my 30+ years of rigorous practice, extensive training & formal education, self-development, and extensive diverse life experience. The ultimate intention and design of this systematic training is to utilize these ancient teachings for Self-mastery and powerful Inner Revolution.
Who can do these trainings?
​
These 5-day training modules are open to anyone devoted to diving deep into these rich teachings and powerful practices for their own personal development without the desire or need to become certified. You do not have to be a Yoga Teacher! In fact, the training is highly geared towards self-development and the embodiment of the teachings which is what makes the most effective teachers and guides far beyond just being an asana instructors.
​
Inner Revolution
Advanced 300hr YTT