50 Hour Online Training - 8 Weeks access to content
HYBRID training dates: To be announced
​
Training Investment
Early Bird Before 2nd April - $850 AUD
After 2nd April - $950 AUD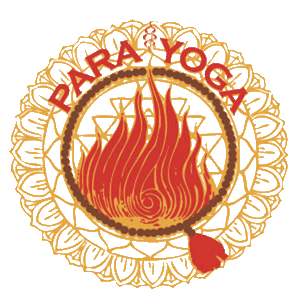 Live in person training upcoming 14th - 28th November 2021 @ Woke Yoga, Potts Point, Sydney
​
EARLY BIRD TUITION: $950+GST ($1045) UNTIL 24 OCTOBER 2021
​
FULL TUITION: $1250+ GST ($1375) AFTER 24 OCTOBER 2021
About this Course
Your supreme potential unfolds in the state of yoga. Yoga is the revelation of perfect clarity, limitless intelligence, lasting peace, and freedom in action.
Yoga practice – culminating in the heights of wisdom and compassion – can be defined as those processes that enable us to become what in our heart of hearts we aspire to be. Written in 200 B.C., Patanjali's Yoga Sutra is the singular text that illumines the path of yoga more clearly and systematically than anything before or after.
The transcendent wisdom of the Sutras integrates the sciences of awakening body, mind, breath, soul, spirit, and creator. The word 'Sutra' means "thread."
The text is called the Yoga Sutra because it threads together all the diverse teachings of yoga into a single body of knowledge. While the Sutras are intended to be practical, its scope and precision require the guidance of the highest kind of teacher to reveal its subtle and hidden power. Study of the Sutras accelerates the journey of personal growth as it deepens understanding of the Divine potential of Yoga and life.
​
Topics Covered
The Effect of Correct Practice and its Aim

The Tantra of the Yoga Sutras

Refinement of the Practices Outlined in the Sutras

The Secret Teaching of Pranayama

The Sacred Approach to Jappa (Mantra Repetition)

The Sublime Teaching on the Cave of the Heart

The Mastery of Asana according to Patanjali

Pranayama and the Mind

Patanjali's Teaching on the three Paths of Yoga (Mild, Medium and Intense)

The Secret Teaching on Omniscience

Practices for Self-Reflection and Self-Inquiry.

Mysticism and Spirituality

Beyond the Psychology of the Yoga Sutras
​
​
​
This is a very unique training opportunity in that you will receive 3 different certifications :
​
1. ParaYoga Master Training Certificate towards ParaYoga Certification - (no previous training required)

2. 50hr Certificate towards Brad Hay's 300hr YTT - (If you are already 200Hr Yoga Alliance Certified)

3. 50hr Continuing Education Units - (If you are already 200hr or 500hr Yoga Alliance Certified )
​
Brad Hay is one of only 6 Para Yoga Level 3 Certified teachers in the world authorised by master teacher Yogarupa Rod Stryker to teach and certify people in 4 of the ParaYoga Master Trainings. ParaYoga is considered to be one of the most respected, comprehensive, and prestige Traditional Tantra Yoga Schools in the world.
​
​
Training Exam (Review) & Required Reading
​In order to receive your training hours/ CEU's you will need to complete the assigned book report for this required text as well as an open book exam ( review of the training material and practices) . Please no need to stress about these tasks, they are designed to be an enjoyable way to absorb and integrate the learning of the training.
​
​
Required Reading Book
THE SECRET OF THE YOGA SUTRA by Pandit Rajmani Tigunait​
Secrets of the Yoga Sutras




Light on Self Mastery