50 Hour Online Training - 8 Weeks access to content
*NEXT TRAINING DATES TO BE ANNOUNCED*
ParaYoga Certified
​
Training Investment
Early Bird $850 AUD
After Early Bird $950 AUD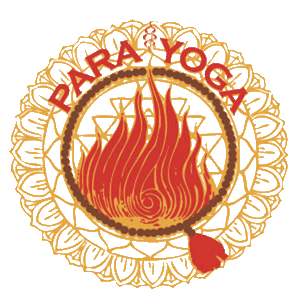 About This Course
Prana Shakti – The Power and Path of Yoga teaches you the science of awakening the essential and transformative life force in the body to affect both physical health and mental, emotional and spiritual awareness.
The quality of our lives is dependent on the quality of our energy. In this training, you will learn how different yoga practices shape energy.
You will powerfully experience connection with prana, understanding how to strengthen and channel it to help fuel your dharma.
Prana is the force of life. In yoga it is everything essential. Without its grace, the transformation would literally be impossible. The science of Prana (Prana Vidya) is the knowledge of awakening the fullest potential of yoga and life.
​
​
Topics Covered
The Prana of Asana

Essentials of the Meridian System

Prana – Linking Breath & Consciousness

Mind and Energetics of Thought

Bandha – Gathering your Life Force

Changing your Momentum - Mastering Mind and Life

Preparing Mind and Body for Spiritual Absorption

The Energetic Alchemy of Spiritual experience

The Key Components of Pranayama

Accessing the Subtle body through Yogic relaxation

Kriya and Visualization – Purifying the Subtle Body
​
​
This is a very unique training opportunity in that you will receive 3 different certifications :
​
1. ParaYoga Master Training Certificate towards ParaYoga Certification - (no previous training required)

2. 50hr Certificate towards Brad Hay's 300hr YTT - (If you are already 200Hr Yoga Alliance Certified)

3. 50hr Continuing Education Units - (If you are already 200hr or 500hr Yoga Alliance Certified )
​
Brad Hay is one of only 6 Para Yoga Level 3 Certified teachers in the world authorised by master teacher Yogarupa Rod Stryker to teach and certify people in 4 of the ParaYoga Master Trainings. ParaYoga is considered to be one of the most respected, comprehensive, and prestige Traditional Tantra Yoga Schools in the world.
​
Training Exam (Review) & Required Reading ​
In order to receive your training hours/ CEU's you will need to complete the assigned book report for this required text as well as an open book exam ( review of the training material and practices) . Please no need to stress about these tasks, they are designed to be an enjoyable way to absorb and integrate the learning of the training.
​
Recommended Reading
THE PATH OF FIRE AND LIGHT (VOLUME 2) by Swami Rama
Price includes full tuition and training manual, it does NOT include the required/recommended reading book by Swami Rama
​
Prana Shakti




The power and path of yoga