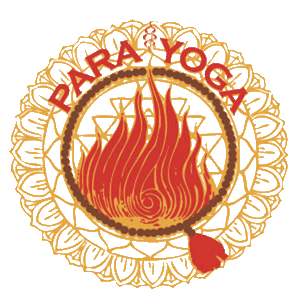 ParaYoga is a living link to the ancient traditions of yoga, meditation and tantra. It's mission is to serve these teachings by continuing to be a leading resource for the dissemination of their wisdom, power and capacity to positively affect all aspects of modern life. ParaYoga's unique approach is to combine authoritative knowledge, direct experience, and accessibility so that students and teachers of all levels––and society as a whole––are uplifted by yoga and tantra's time-tested practices, leading to ultimate fulfillment and freedom.
Yogarupa Rod Strykeris a world-renowned yoga and meditation teacher, guiding and sharing his wisdom for 40 years. He is the founder of ParaYoga®, the author of The Four Desires: Creating a Life of Purpose, Happiness, Prosperity, and Freedom and the creator of the app Sanctuary, a vital resource for the practices of meditation and yoga nidra (also called Enlightened Sleep––the ultimate science of deep relaxation). Rod has dedicated his life to improving lives through his lectures, writing, practice, teaching, leadership, service and family life.
​
Rod shares the gifts of his practice, discipleship and life with a wide spectrum of audiences: from those wanting practical ways to improve their wellbeing to individuals and corporations seeking to apply time-tested methods to successfully meet the ever-changing demands of modern life. A living link to a venerable lineage of sages and teachers, Rod is distinguished for his ability to make ancient wisdom and practices accessible to modern audiences. He is a thought-leader for leading a life of meaning, creativity, responsibility and freedom. He also serves as a guide for experienced students and teachers of yoga and meditation seeking to deepen (or share) their understanding of the ancient wisdom of which he is one of the world's leading resources.