50 Hour Online Training - 8 Weeks access to content
Event has been postponed. New dates TBA.
ParaYoga Certified
​
Training Investment
$850 AUD Early Bird
$950 AUD After Early Bird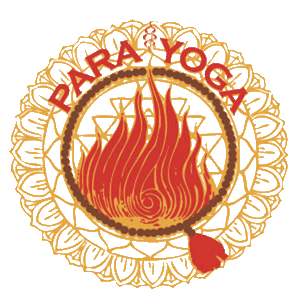 About this Course
Vinyasa Krama means "wise progression." It refers to the ancient and time tested principles of sequencing which are the foundation for the high art of truly skilled, compelling and powerful teaching–the essential piece that separates great yoga teachers from the rest. In this training with renowned Australian teacher Brad Hay, you'll learn how the integration of Yoga, Ayurveda, and Tantra is the basis for knowing how to sequence a practice(s) in order to achieve any one of an array of desired outcomes.
Explore the principles for radical efficiency and effectiveness in your teaching, how to address specific physical/mental needs of your students, how to use asana holistically, maximizing the bio-mechanics of your classes as well as how to maximize the benefits of every class you teach and/or your personal practice.
​
In the Vinyasa Krama training, you will learn various methodologies to create a complete practise that embodies a theme and creates an intentional result.
​
Topics covered
The physical/bio-mechanic considerations of safe and effective sequencing

The energetic effect of all major asanas

Orchestrating the arc of a class at the levels of mind, body, and energy

Heightening the accessibility to more challenging poses

The asanas and pranayama practices that support particular meditation techniques

Practice and the gunas (the three attributes of the natural world)

Sequencing for your ayurvedic type

Practice and its affect on the Three Essences

Designing a practice to suit your life and aspirations

The art of efficiency and effectiveness
​
This is a very unique training opportunity in that you will receive 3 different certifications :
​
1. ParaYoga Master Training Certificate towards ParaYoga Certification - (no previous training required)

2. 50hr Certificate towards Brad Hay's 300hr YTT - (If you are already 200Hr Yoga Alliance Certified)

3. 50hr Continuing Education Units - (If you are already 200hr or 500hr Yoga Alliance Certified )
​
Brad Hay is one of only 6 Para Yoga Level 3 Certified teachers in the world authorised by master teacher Yogarupa Rod Stryker to teach and certify people in 4 of the ParaYoga Master Trainings. ParaYoga is considered to be one of the most respected, comprehensive, and prestige Traditional Tantra Yoga Schools in the world.
​
​​​
Training Exam (Review) & Required Reading​
In order to receive your training hours/ CEU's you will need to complete the assigned book quiz for this required text as well as an open manual quiz ( review of the training material and practices) . Please no need to stress about these tasks, they are designed to be an enjoyable way to absorb and integrate the learning of the training.
Required Reading book
THE HEART OF YOGA by TKV Desikachar
Price includes full tuition and training manual, it does NOT include the required/recommended reading book by TKV Desikachar
Vinyasa Krama




The energetics of Sequencing