Study Online
Courses, Workshops & Classes
Enliven your practice, enrich your life
Study with me from anywhere
Pre-recorded & Live HYBRID Online Training Format
Hybrid Online Trainings 2021
50hr HYRBRID Secrets of the Sutras ParaYoga Certified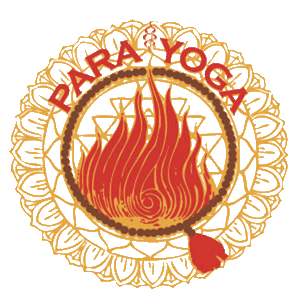 May 3-7th 2021 - Pre-Recorded & Live Online
$850 AUD - $950 AUD
​
Yoga practice – culminating in the heights of wisdom and compassion – can be defined as those processes that enable us to become what in our heart of hearts we aspire to be. Written in 200 B.C., Patanjali's Yoga Sutra is the singular text that illumines the path of yoga more clearly and systematically than anything before or after.
50hr HYBRID Embodied Sleep:
Yoga Nidra & Restorative
June 21-24th 2021 Pre-Recorded & Live Online
$650 AUD - $800 AUD
​
Yoga Nidra as taught by the Himalayan Masters, Restorative Yoga practices and principles, Skilful use of props and supports in Asana, Healing and the nervous system, Sensory Management and Therapies.
50hr HYBRID Vinyasa Krama
ParaYoga Certified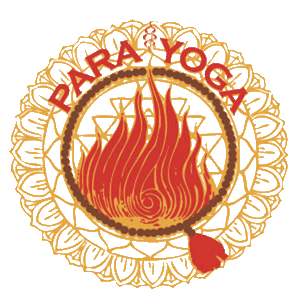 12-15th July 2021 Pre-Recorded & Live Online
$850 AUD - $950 AUD
​
You'll learn how the integration of Yoga, Ayurveda, and Tantra is the basis for knowing how to sequence a practice(s) in order to achieve any one of an array of desired outcomes.
2021 Upcoming live online events
50hr

(100% Live Online)

Ayurvedic Yoga Specialist Level II
May 31st-4th June 2021 ~ 100% Live Online
$650 AUD - $800 AUD
​
You will build on your understanding of the Ayurvedic principles from the level 1 AYS learning to more accurately personalise practices and give helpful and powerful basic lifestyle recommendations to students or clients.
Please note, this is the only upcoming online course this year that is 100% live online, and not a hybrid.
200hr Embodied Wisdom YTT
200 Hour LIVE Online
(With part in-person Option)
26th July -27th August 2021
​
For more information, pricing & applications Click below
​
Pre-recorded Online Workshops
Sacred Yoga Sutras of Patanjali
3 hr lecture/discussion workshop - $55
​
Secrets of the Yoga Sutras Taster
In this workshop Brad will share with you a practical and helpful overview and perspective on understanding the Yoga Sutras and how to bring them into your daily lives and Yoga practice.
Ayurveda - The Divine Code of Nature
3 hr lecture/discussion workshop - $55
​
Ayurvedic Yoga Specialist Taster
Brad will introduce you to the foundational principles of Ayurveda and how to incorporate them into every aspect of your life including your Yoga practice and teaching.
3 hr lecture/discussion workshop - $55
​
Tantra Shakti Taster
In this 3hr workshop Brad will share with you a very practical and insightful overview of what Tantra is, relieve the misconceptions, and also share some powerful practices from the tradition.