ParaYoga Certified
50 Hour Online Training - 8 Weeks access to content
Currently available for purchase Live Online 22-26th March 2021 Training, or as pre-recorded version.
Training Investment is $795 AUD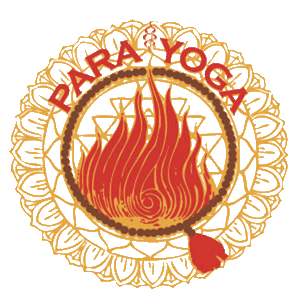 At least 5,000 years ago tantric visionaries, inspired by the deepest reverence and passion for unveiling the sacred beauty and mysteries of life, developed what we know as the practice of Hatha Yoga.
​
As described in the various tantric texts, Hatha Yoga includes the following practices: asana, pranayama, bandha, kriya, mudra, mantra, meditation as well as practices pertaining to kundalini awakening, along with a seemingly endless array of other techniques and knowledge.
​
Tantra, by providing infinite ways to expand the reach and power yoga, is its most complete and sublime approach. Incorporating the wisdom of Ayurveda and the whole of brahma vidya ("supreme science") or knowledge of the underlying reality, tantra provides a direct and accelerated path to achieving life's ultimate aims.
​
Tantra's core principle asserts that through self-knowledge and the cultivation of our innate power, we can unfold our fullest potential and thus achieve both worldly and spiritual prosperity. The training will demystify the tantric approach to yoga and explore its key touchstones of practice and the wisdom that open the doorway to thriving: physically, emotionally, mentally and spiritually.
​
​
Topics Covered
The Prana of Asana

Yoga and the Meridian System

Spirituality and the Subtle Body

Pranayama – The Bridge to Clear Perception

Awakening the Spirit (Shakti) of Practice

Ayurveda and Yoga

Kundalini – the Power of Evolution

Meditation in the Tantric tradition

The Science and Application of Mantra

Awakening the Spirit (Shakti) of Practice

Laya Yoga––the science of the chakras

Meditation in the Tantric tradition

Yoga Nidra

The Meaning and Purpose of Life according to Tantra
​
​
This is a very unique training opportunity in that you will receive 3 different certifications :
​
1. ParaYoga Master Training Certificate towards ParaYoga Certification - (no previous training required)

2. 50hr Certificate towards Brad Hay's 300hr YTT - (If you are already 200Hr Yoga Alliance Certified)

3. 50hr Continuing Education Units - (If you are already 200hr or 500hr Yoga Alliance Certified )
​
​
Training Exam (Review) & Required Reading:
​
In order to receive your training hours/ CEU's you will need to complete the assigned book report for this required text as well as an open book exam ( review of the training material and practices) . Please no need to stress about these tasks, they are designed to be an enjoyable way to absorb and integrate the learning of the training.
​
Recommended Reading:
TANTRA UNVEILED by Pandit Rajmani Tigunait
​
​
​
In-Person training cost is $1295 so this is a very special offer for our current times
and online options at only $795!
​
Price includes full tuition and training manual, it does NOT include the required/recommended reading book by Pandit Rajmani Tigunait
​
Important notice on extensions 2021:
As of 2021 we will be charging a $150 fee per week for any extensions required for the 50hour online courses, with a maximum of 4 weeks extension all up. More information on this in our FAQ section.
CANCELLATION POLICY
Due to the current circumstances and already being at a heavily discounted price, this particular course is nonrefundable and non-transferrable once purchased.
*Please note there has been a price increase on all courses from the 30th September 2020. ParaYoga Trainings have become $795 ea and Brad Hay's Embodied Wisdom trainings have become $695 and are subject to change
​
​
​
​
​
Tantra Shakti
The Power & Radiant Soul of Yoga